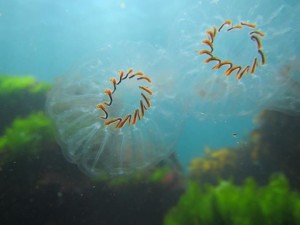 I have always had a passion for the ocean and everything in it, whether I was swimming or fishing, I was always happiest in the water. This passion lead me to undertaking a bachelor of science in marine science and biological sciences. As well as marine science, I studied ecological science and geography but my favourite subjects were always the biological studies where I was able to learn hands-on in the field. My research was all undertaken at the Leigh Research Laboratory at the Goat Island Marine Reserve.
After the first two years of my three year degree, my love for studying decreased. I had been in school for sixteen years and didn't feel as though I was ready to begin a career in this field. I searched for other options, beside doing my masters degree and I found diving. It was a no brainer considering I was going to be a marine biologist. I found a dive group through the university, signed up to complete my PADI Openwater training but it never happened. I justified my decision not to do it as the course was at the same time as my final exams. Instead I researched the Dive Shop that the Auckland university does their diving through – Dive HQ Westhaven. While researching I found that you could do the NZQA Diploma in Professional Scuba Instruction for a year and become a Scuba Instructor.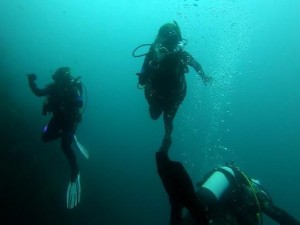 Before I knew it, I was starting my ten month diploma with no idea what to expect. To put it simply, diving has been life changing for me. The first breathe you take underwater is absolutely magical. It is the most weirdest and unnatural feeling but it also feels so natural and right.
I have now been diving for three months on the course and is the best decision I have ever made. I am diving twice a week, We have been to some incredible places already and had a once in a lifetime experience of swimming with a pod of wild dolphins. But best of all, I have met so many incredible people with the same passion for diving as me.
"I would highly recommend joining the NZQA Diploma in Scuba Diving Instruction at Dive HQ Auckland."
If you want a change in life or career or are looking for that next challenge. Click through to find out more or contact us through this link. Our next course starts in August at our new Tertiary Facility based in Central Auckland at Mt Roskill.