So…… I got in touch with Mike at Dive HQ Westhaven and he answered all of my questions and more to help me make my decision to start something 'new' for 2019.

Scuba diving cannot be described in words because for me it is just so incredible. From your first breath underwater, to becoming relaxed in an underwater environment, to just wanting to dive all the time. Every dive gives you a different sensation. Sometimes you tidy up on a skill, or feel the amazement of fish following you around to just been in a place of peace and tranquility. Every time you learn a new skill, you don't just learn the skill but you learn more about yourself as well (and that is what I enjoy the most). I believe that scuba diving most definitely gets you more in touch with your true self. There is nothing like being under water with only the sound of your breathing, no traffic noise, no cell phone interruption, just you, your thoughts, nature and the sound of your breathing. You cannot truly understand this 'feeling' until you dive yourself.
Your group that you train with will become very close because you not only learn something new together but you rely on each other for safety as well. All the instructors and your team are passionate about diving and therefore there is never a silly question because everybody wants to not only learn but have the best possible experience under water. So, if you are sitting at your office desk, on a construction site, or wherever and you're thinking about being a scuba instructor then I thoroughly recommend you give the guys a call at Dive HQ Westhaven in Auckland.
If you want to join us on our next Diploma Intake. Our next Course starts August this year and then February 2020. IF you refer someone you know to the course we are able to offer you $300 worth of store credit once they reach Divemaster level. Dm us on Facebook for more info
Click here for more info NZQA Diploma
Dive HQ Westhaven Facebook
Dive HQ Westhaven Instagram
Dive HQ Auckland Seapunks Dive Club
If you want to see my adventures then come and follow me on Instagram:
craigmills34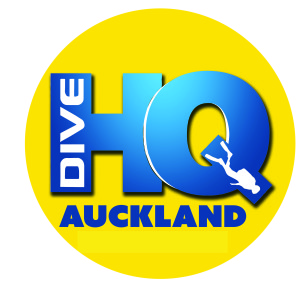 #scubanewzealand