What you'll learn
Our Course Tutors are fully qualified PADI instructors and our Senior Instructor himself is an Academy of Diving Graduate. Here at Dive HQ Westhaven, we pride ourselves in providing instructors who are passionate, enthusiastic AND experienced PADI dive professionals! 
We are an established dive centre, and we work with the students to develop their professional skills and training. Dive HQ is the largest scuba retail group in NZ and is a well known and respected business both in NZ and overseas. Download our info pack here.
A good balance
We teach a combination of academic studies with lots of discussion and interaction along with regular practical experience. You will learn as you experience the wonder of scuba diving at our amazing New Zealand dive sites. We get you out of the classroom and into the water, doing what you're passionate about.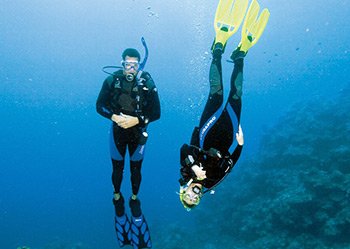 No previous experience?
You do not need any prior SCUBA experience and we will take you from your Open Water Course through Advanced, Rescue, Divemaster, Instructor to Speciality Instructor. Diploma graduates complete NZQA unit standards in a variety of diving areas including Night, Underwater Navigation, Search & Recovery, Deep, Marine Species Identification, and Wreck.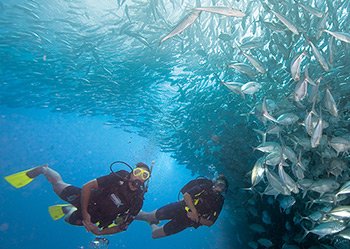 Structure of Study
The structure of study for the Diploma gets you out there into the open sea and diving and you'll have at least 100 dives under your belt when you complete your diploma along with friends and dive buddies you'll have made for life.